You are here: Home / Health / Mental Health Officer at WHO, Abuja, Nigeria
Deadline: 03 October 2022
World Health Organization (WHO) is currently seeking applications from the eligible applicants for the post of Roster of Mental Health Officer in Abuja, Nigeria. The duration of this post is 2 years.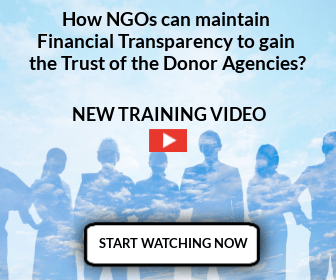 The primary role of WHO is to direct and coordinate international health within the United Nations system.
Key Job Responsibilities
The Mental Health Officer will perform the following functions:
Engage and coordinate with the internationaland national stakeholders (including UN/NGO and civil society organizations)to

Facilitate andprovide technical assistance in the assessment of mental health andpsychosocial support (MHPSS) needs, resources and capacities.Support the development of a mental health service organization plan, with initial focuson:

Promote a system based approach to integrate MHPSS in health and related social sectors, in coordination with relevant agencies and entities.

Establish and lead Mental Health Working Group under the health cluster based on the interagency cluster approach for ensuring a coordinated response.
Provide technical support to the Ministry of Health and other national entities/ institutions inbuilding capacity in the MHPSS response at national level.
Provide technical advice to partner civil society organizations and other entities, as appropriate, on the issues related to instituting a robust MHPSS programme.
Contribute to the mobilization of adequate and sustained resources for the development and implementation of MHPSS activities.
Facilitate the developmentof community-based mental health services.
Contribute to the development of secondary and strengthening of specialist level psychiatric services.
Provide technical guidance to develop, implement and monitor the integration of mental health inthe primary health care.
Co-develop, incoordination with national stakeholders, surveillance and monitoring systems for mental, neurological and substance use disorders (MNS).
Draft and revise technical documents,briefing notes, meeting reports, information products and content, as appropriate.
Eligibility Criteria
Applicants must have:
University degree in in psychiatry, clinical,psychology, social work or allied sciences from an accredited/recognizedinstitute
Post-graduate qualification or specialized training in(a) public health (b) clinical psychology or psychiatry and/or (c) MHPSS in emergency and humanitarian crises;
Training in delivering bio-psychosocialinterventions for MNS disorders
Atleast five (5) years of experience in in the assessment, development and implementation of policies,strategies and action plans for MHPSS in the context of emergencies
Experience of managing national mental health programme(s) including experience with implementing WHO's mental health GapAction Programme (MHGAP);
Experience incapacity building, developing and promoting collaborative partnerships.
Relevant work experience in WHO, other UN agencies,relevant nongovernmental, health cluster partners or recognized humanitarian organizations.
Minimum of 3 years of working experience in large public health projects would be an asset
Expert knowledge of English.
How to Apply
Applicants must submit their applications through online process.
For more information, visit WHO.