Deadline: 26 September 2022
The World Food Programme (WFP) is currently seeking applications from the eligible applicants for the post of Business Support Assistant in Damaturu, Nigeria.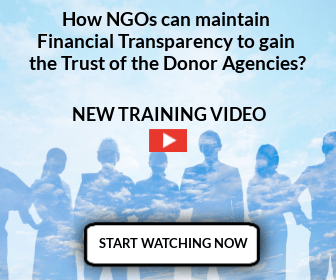 World Food Programme is the world's largest humanitarian agency fighting hunger worldwide.
Key Job Responsibilities
The Business Support Assistant will perform the following functions:
Install and configure new computer hardware for improving and upgrading system performance; support any technology upgrades as required.
Respond to queries from users, understanding and resolving issues but escalating if required, providing advice and ensuring IT policies, procedures, systems and tools are correctly applied to support them.
Support and maintain inventory of all IT, TC, and SCOPE assets including kits loaned to WFP contracted retailers, computers, mobile phones, POS terminals, etc.
Assist in installing and performing routine maintenance on power equipment such as inverters, UPSes, batteries, solar kits, etc.
Monitor technology reliability, identify user needs, analyse data and produce accurate reports in order to recommend IT solutions to support informative decision-making.
Implement improvements to methods and processes within the IT division in order to support the continuous improvement of IT services provided.
Collaborate with other colleagues to ensure individual and team objectives are met in compliance with all relevant regulations and policies.
Follow set emergency response processes and procedures as required to provide support in enabling emergency food assistance needs to be met.
Other as required.
Eligibility Criteria
Applicants must have:
Minimum of Secondary School Education with additional years of related work experience or trainings.
Minimum 2 years relevant professional experience is required in the following:

Manage Complaints: Resolve queries independently, escalating if required, to ensure that standard IT questions are answered, and accurate information is provided to staff timely.
Systems Support: Carry out system and hardware maintenance tasks, such system protection monitoring to ensure systems are running effectively.
Budgeting and Procurement: Serve as focal point for Micro Purchase order (MPO), initiating procurement of all technical equipment and ensuring supply of equipment meet technical specifications.
Capacity Strengthening: Provide guidance and training to clients in the delivery of IT support services to support the staff capacity building.
Emergency Preparedness: Maintain a contingency stock of new equipment and prepare for deployment where and when the need arises.
Asset Management: Maintain and regularly update list of IT /SCOPE equipment issued internally, and to external partners. Maintain and regularly updating inventory in WFP corporate platform – GEMS.
IT Services Delivery: Support the management and assignment of corporate IT service delivery tools like internet dongles, CUG and Data SIMs at the SO level.
User Support: Serve as back up for the IT Operations Associate providing user support as required.
Conferencing: Support the set-up of conference meeting tools like MS Teams, Zoom, etc whenever required in the conference rooms.

Fluency (level C) in English language.
Knowledge of Hausa and Kanuri local languages is desirable.
How to Apply
Applicants must submit their applications through online process.
For more information, visit WFP.