You are here: Home / Health / Technical Officer, Data Analysis at WHO, Washington, D.C., United States
Deadline: 01 October 2022
World Health Organization (WHO) is currently seeking applications from the eligible applicants for the post of Roster of Technical Officer, Data Analysis in Washington, D.C., United States. The duration of this post is 9 months.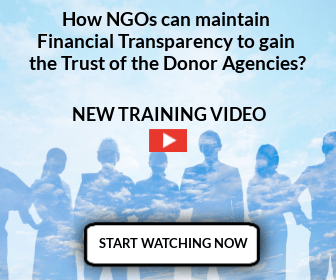 The primary role of WHO is to direct and coordinate international health within the United Nations system.
Key Job Responsibilities
The Technical Officer, Data Analysis will perform the following functions:
Conduct the analysis for information products to guide multi hazard risk assessment of public health events, which may include data management from different sources, statistical analysis, figures, data tables, and other formats to present data and to communicate information to technical partners and alert Member States, with particular focus on outbreak and emergency response and interventions;
Design and adapt methodologies for the analysis of public health data for integration and dissemination via existing documents, internal and external information products, publications and other information materials for major public health events and scientific meetings to enhance information-sharing based on best practices as part of the development and implementation of the PHE strategic plan;
Lead the identification of information sources for data analysis and collaborate with Member States, external partners, and other entities to ensure that relevant data sources are identified and are available for data analysis;
Develop and implement state-of-the-art information-sharing, data analysis and presentation, and dissemination strategies for content management within a planned framework, aims and objectives;
Develop and maintain an interconnective data base, according to PAHO/WHO standards for new and re-emerging diseases, as well for data collected during outbreaks and emergencies to be used across the Organization;
Oversee the analysis of data related to public health events of international concern, including but not limited to trends, epicurve, rates, modelling for emergencies, analysis of risk factors, social determinants, assessment of effectiveness of response measures;
Liaise with staff at all levels from within the PHE Department, PAHO/WHO HQ, and subregional and country offices to encourage organization-wide information-sharing as a key component for promoting and nurturing a culture of multi-disciplinary and cross-cutting approaches within PHE, PAHO/WHO and with key partners;
Eligibility Criteria
Applicants must have:
Bachelor's degree in epidemiology, demography, statistics, a health science, or a related discipline that includes quantitative methods from a recognized university.
Master's degree in epidemiology, public health, or related discipline would be an asset.
7 years of combined national and international experience in data analysis and database management with proven track record in managing information systems for public health or epidemiology.
Experience or knowledge of analytical epidemiology in the context of public health with preferably experience in UN Agencies.
Very good knowledge of Spanish or English with a working knowledge of the other language.
Knowledge of French and/or Portuguese would be an asset.
How to Apply
Applicants must submit their applications through online process.
For more information, visit WHO.