Deadline: 27 August 2022
World Health Organization (WHO) is currently seeking applications from the eligible applicants for the post of Technical Officer in Cairo, Egypt. The duration of this post is 1 year.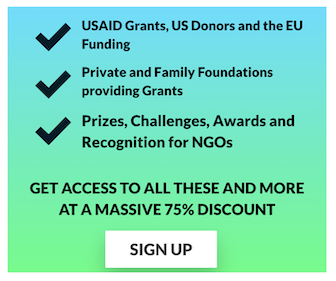 The primary role of WHO is to direct and coordinate international health within the United Nations system.
Key Job Responsibilities
The Technical Officer will perform the following functions:
Advise on the development, implementation, and evaluation of country strategies and work plans pertaining to the Country Health Emergency preparedness and readiness, ensuring compliance with WHO's organization-wide CPI strategies.
Collect, assess and track the status of technical and financial support to country core capacities, the development of national action plans and the costing to prepare for, detect and mount a rapid and effective response to public health emergencies, address gaps in close collaboration with HQ and the Regional Office.
Assess, monitor, and support the readiness of country and regional office in line with the ERF readiness checklists and facilitate the development of WHO / EMRO surge capacity (including surge team identification and training).
Work with other technical units/departments and with HQ to establish a repository of technical guidelines, lessons learned, and best practices for humanitarian settings.
Provide technical advice to the countries in developing and adapting necessary protocols, manuals, and SOPs for emergency preparedness, readiness, and response.
Develop, organize and conduct training and simulation for countries and WHO to enhance the capacity for emergency preparedness and readiness
Develop project proposals to support the regional framework of emergency risk management
Support the generation, compilation, and sharing of best practices and lessons learned to update the strategies and practices of institutional readiness for response.
Eligibility Criteria
Applicants must have:
Master's university degree in any area of medicine, health emergency preparedness, health operational management, or public health.
Postgraduate training in disaster management and/or public health.
Specialized training in the organization of emergency preparedness and response.
At least 7 years' experience combined at the national and international levels in humanitarian emergency or disaster preparedness, readiness, and response or in implementation of health programs for emergency preparedness and response and in results-based management with focus on developing and promoting capacity development.
Experience in designing and delivering training in relation to defined strategies as well as in readiness capacity development.
Experience in business continuity planning, contingency planning, or institutional readiness capacity-building an asset.
Experience in analyzing health policies, standards, guidelines, and priorities for WCOs and staff.
Experience in UN organizations/agencies, international institutions, or NGOs.
Expert knowledge of English.
Intermediate knowledge of French.
Intermediate knowledge of Arabic
How to Apply
Applicants must submit their applications through online process.
For more information, visit WHO.