You are here: Home / Administration / Regional Head of Talent Acquisition at WFP, Cairo, Egypt
Deadline: 28 August 2022
The World Food Programme (WFP) is currently seeking applications from the eligible applicants for the post of Regional Head of Talent Acquisition in Cairo, Egypt. The duration of this project is 2 years.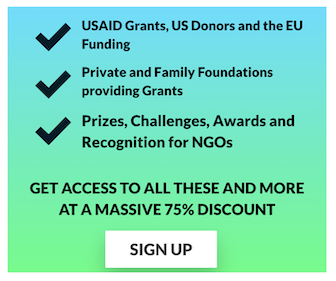 World Food Programme is the world's largest humanitarian agency fighting hunger worldwide.
Key Job Responsibilities
The Regional Head of Talent Acquisition will perform the following functions:
Establish a Regional Center of Excellence for the Talent Sourcing and Talent Acquisition common services for small to medium size country offices in the RBC region. Staff and lead a team of Talent Acquisition/Sourcing specialists to bring in efficient turnaround times and enhance the pool of quality candidates; monitor performance/fulfillment, and provide coaching, training, guidance, and consultation to ensure capacity development and enable high performance.
Hard to fill Positions – offer next (tier 2) level specialized support (end-to-end recruitment or sourcing support) for positions that are 'hard to fill' due to low supply or due to deployment to 'Difficult locations', 'Senior level', 'Emergency Outbreak', 'Language specific' or 'Senior Level' positions and at times confidential requirements too.
Talent Sourcing Capacity Building Programs – further develop regional level Center of Excellence to support Country offices and effectively use social media platforms. Set the direction for the Centre of Excellence operations by going beyond established processes to develop TA best practices: specifically, develop new procedures for analyzing job markets, establish process for effective talent sourcing; set new selection minimum quality standards and metrics to track progress; build capability with the existing TA teams in the Country Offices and deliver on hard to fill positions where there is no local capacity.
Interviewing skills, capacity-building programs to first-time interviewers, and refresher sessions to existing interviewers across the region.
Regional Roster Programs – In collaboration with RBC department heads, design and develop various Roster of expert profiles or gender-specific candidates (International Consultants), act as point of contact / high touch engagement for Roster candidates. Build new Rosters in line with RBC Transformation themes/ outcomes.
End-to-end recruitment of National Staff Professional or equivalent & above Recruitment and ownership, as a service offered to Country Offices.
Labor Market Analysis – conduct macro-level research on Talent availability and trends in RBC countries and identify potential gender talent source studies for various countries in the region.
Recruitment Affiliate Partnerships – Built partnerships with external professional associations for targeted recruitment marketing and outreach programs. Collaboration with 'UN Volunteers' as a channel leading to 'Build Talent' initiatives.
Assessment Tools – drive adoption of Psychometric / Personality Assessments tools with a view to eliminate/reduce unconscious bias in selections.
Recruitment / Sourcing Tools – Collaborate with HQ and other stakeholders to program manage deployment of various recruitment and sourcing tools (iMocha Technical Assessment, Textio, iMocha Video Interviewing or equivalent tools, etc.). Act as Regional Point of contact for procurement/deployment/adoption of tools such as 'LinkedIn Recruiter', 'Bayt' etc. Ongoing evaluation of new tools
Eligibility Criteria
Applicants must have:
Advanced university degree in Human Resource Management, Public or Business Administration, Industrial Psychology or other relevant field.
8 or more years of postgraduate professional experience in the field of Talent Acquisition, of which at least 4 years at an international or regional level.
Experience working as part of a multicultural and diverse team, and/or leading one.
Deep knowledge of recruiting market in the Middle East and North Africa region is highly desirable.
Experience of working in the humanitarian sector, with a combination of working in fast-growing progressive organizations in the private sector having mature Talent Acquisition practices.
Demonstrated success developing and deploying creative, effective candidate pipeline development methodologies and effective outreach strategies.
Structured and lead multiple talent projects simultaneously to successful completion.
Strong knowledge of online talent sourcing tools and techniques and also experience in recruiting hard-to-fill leadership positions.
Experience of managing and developing teams.
Strong knowledge of Applicant Tracking Systems, technology, and sourcing tools.
Experience in Employment Branding / Employee Value Proposition concepts / use of Customer Relations Management tools to drive talent attraction campaigns and execute sourcing strategy focused on passive talent.
Experience in defining Talent Acquisition performance metrics, including Key Performance Indicators and Service Level Agreementss, to monitor effectiveness.
Experience with WorkDay is highly desirable.
Ability to leverage social media to connect with diverse communities to brand and market organization and jobs.
Sound theoretical understanding of HR concepts and principles with a broad knowledge of best practices, techniques, and processes.
Good communication skills with the ability to persuade, influence and adapt communication style to different situations and individuals.
Knowledge of common business principles and processes and the ability to quickly assimilate UN/WFP-specific processes and systems.
Ability to build and maintain effective work relationships with human resources counterparts, managers, and staff within HQ/regional/country office and effectively manage stakeholders across levels and RB/Country Offices.
Strong skills on behavioral interviewing and Psychometric assessments (cognitive and personality assessments)
Ability to establish priorities, and to plan, coordinate and monitor own work plan and those under his/her supervision. Ability to draft clear concise reports or rationale for human resources decisions.
Fluency in spoken and written English is required.
Intermediate knowledge (level B) of a second official UN language: Arabic, Chinese, French, Russian, Spanish, and/or WFP's working language, Portuguese is desirable
Fluency (level C) in Arabic language will be an added advantage
How to Apply
Applicants must submit their applications through online process.
For more information, visit WFP.