You are here: Home / Administration / Project Manager, Employment and Resilience at International Labour Organization (ILO), Beirut, Lebanon
Deadline: 29 September 2022
The International Labour Organization (ILO) is currently seeking applications from the eligible applicants for the post of Project Manager, Employment and Resilience in Beirut, Lebanon. The duration of this project is 1 year.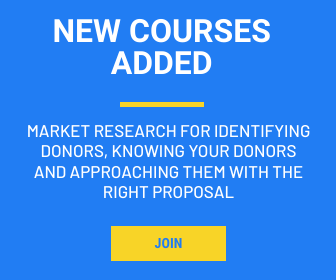 The mission of the ILO is to promote rights at work, encourage decent employment opportunities, enhance social protection and strengthen dialogue on work-related issues.
Key Job Responsibilities
The Project Manager, Employment and Resilience will perform the following functions-
Responsible for effective implementation, monitoring and evaluation of all project activities in conformity with ILO policies and project strategies, and in accordance with ILO programming guidelines and country/action programs, and administrative and financial procedures, in consultation with the responsible Field Office.
Interact with all relevant stakeholders and donors at national level and establish synergies regarding project activities with other interventions as part of the UN Strategic Framework for Lebanon and the Lebanon Crisis Response Plan.
Provide support to socio-economic development, decent work and employment promotion as required in relation to Lebanon.
Ensure coordination and delivery of project outputs relevant to other ILO projects in an effective manner and is able to properly support and represent the ILO in respective coordination meetings with partner agencies and donors respectively.
Responsible for design, development, and presentation of proposals for new projects, and contribute to further resource mobilization under leadership of the Partnerships Officer.
Ensure that gender equality is appropriately mainstreamed in all activities and documents produced by the project.
Manage the budget of the project(s) and ensure adequate coaching and performance management of staff under his/her supervision.
Eligibility Criteria
Applicants must have:
Advanced university degree (Master's or equivalent) in international development studies, social sciences, public administration and governance, economics or other relevant technical fields, or first level degree with nine years of relevant in experience.
At least 7 year's including at the international level of relevant experience of professional experience in the management, implementation, evaluation or funding of technical cooperation programmes.
Knowledge of and experience in working on socio-economic matters related to employment, skills and decent work.
Proven experience in the design, development and presentation of project proposals, and fundraising.
Proven experience in refugee crisis response, in areas such as access to work for refugees and livelihoods support.
Experience in livelihoods refugee crisis response in Lebanon is an advantage.
Excellent knowledge of crisis response related to livelihoods, in particular labour issues.
Demonstrated experience in running projects in conflict or crisis affected areas.
Knowledge and experience of working with ILO constituents, and in Arab states, is an advantage.
​​​​​​Excellent command of English.
Knowledge of Arabic would be a further asset.
How to Apply
Applicants must submit applications through online process.
For more information, visit ILO.