Deadline: 17 September 2022
The World Food Programme (WFP) is currently seeking applications from the eligible applicants for the post of Internal Communications Officer in Cairo, Egypt. The duration of this post is 1 year.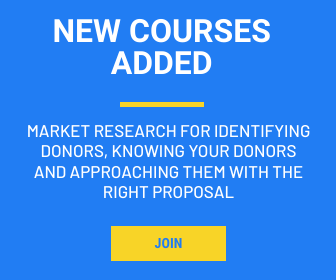 World Food Programme is the world's largest humanitarian agency fighting hunger worldwide.
Key Job Responsibilities
The Internal Communications Officer will perform the following functions:
Develops, maintains and updates an appropriate work plan for RBC internal communications, which implements the Transformation communications strategy across RBC and Country Offices, in order to maintain and enhance the visibility and reputation of WFP in the region, and support staff engagement activities, ensuring alignment with WFP strategy. Supports change management process and in collaboration with management and external learning & development experts, builds capability of senior leadership on leading organizations through transition.
Plans, manages and evaluates internal communications campaigns that favourably impact the views and behaviours of staff, leaders and managers in order to support WFP's strategic direction and promote positive workplace culture.
Produces communications collateral and be an innovative, dynamic and creative content generator across multiple platforms and channels, with the goal of conveying the desired message to targeted audience(s).
Defines an internal social media plan for Yammer and Intranet for RBC and the region which ensures that internal comms is commuted to employees in a clear, timely and effective manner.
Tracks and analyses internal communications and engagement, to identify trends and/or issues, and propose solutions and ideas to improve the effectiveness of communication strategy and activities.
Establishes clear communication action plans, schedules, milestones and calendars to support internal comms that help culture, drive engagement and deliver results.
Eligibility Criteria
Applicants must have:
Advanced University degree in Journalism, International Relations, Public Relations, Communications or other relevant field, or First University degree with additional years of related work experience and/or trainings/courses.
At least 5 years of relevant post graduate professional experience in communications.
Experience in specialised internal communications practices and its application to all activities
Experience in managing small teams of staff with related areas of expertise in the delivery of innovative communications projects
Experience in providing support in leading projects and input into function policies
Excellent writing, editing and proofreading skills as well as the journalistic ability to source stories from employees.
A team-player who can work well independently and within a matrix team structure and has great interpersonal abilities.
Proactive and highly organized, with strong time management and planning skills.
Able to meet tight deadlines and remain calm under pressure.
Is technology savvy, with a working knowledge of MS tools.
Ability to work harmoniously with people of different national and cultural backgrounds.
Knowledge of WFP's corporate culture, the United Nations and the UN system in general is desirable.
Fluency in spoken and written English and Arabic.
Nationality of Egypt.
How to Apply
Applicants must submit their applications through online process.
For more information, visit WFP.