You are here: Home / Administration / Senior Operations Officer (Resource Planning) at ADB, Manila, Philippines
Deadline: 29 November 2022
Asian Development Bank (ADB) is currently seeking applications from eligible applicants for the post of Senior Operations Officer (Resource Planning) in Manila, Philippines. The duration of this post is 3 years.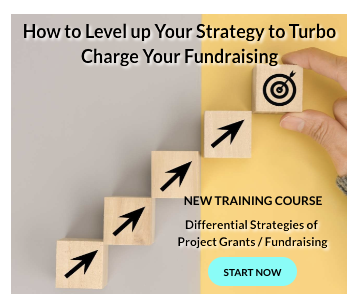 The ADB aims for an Asia and Pacific free from poverty.
Key Jobs Responsibilities
The Senior Operations Officer (Resource Planning) will perform the following functions-
Supports the implementation of RETA projects that (i) enhance effectiveness of Subregional Programs to Advance Regional Cooperation and Integration in Southeast Asia; (ii) provides support for Policy Advice for COVID-19 Economic Recovery in Southeast Asia; and (iii) supports Malaysian operations to Develop Green City Action Plans to Accelerate Post-COVID-19 Competitiveness and Resilience. Monitors TA budget utilization and consulting contracts.
Supports the coordination of high-level events under the Indonesia–Malaysia–Thailand Growth Triangle (IMT-GT) and Brunei Darussalam–Indonesia–Malaysia–Philippines East ASEAN Growth Area (BIMP-EAGA) subregional cooperation programs, including Ministerial Meetings, Summits, PACER Dialogues and other knowledge-sharing events, as well as high-level events under the Southeast Asia Development Solutions Knowledge and Innovation Platform (SEADS) and the ASEAN Policy Network.
Supports BIMP EAGA/IMT-GT/GMS (B-I-G) capacity building trainings and events, as required.
Provides support to produce knowledge products under IMT-GT and BIMP-EAGA.
Provides substantial support in the formulation of upstream knowledge partnership strategies for key non-resident mission countries; and provides operational support to key initiatives in non-resident mission countries, including Singapore, Malaysia, and Brunei-Darussalam.
Reviews and provides inputs to country information notes for ADB management, Asian Development Outlook (ADO), and ADO Update, ADB Annual Meeting and ADB Annual Report and other related economic documents for non-resident mission countries.
Eligibility Criteria
Applicants must have:
Bachelor's degree in Economics, Economic Development, Public Policy and Administration, or related areas; preferably with Master's degree or equivalent in the aforementioned fields.
At least 8 year's of hands-on experience in country programming and/or portfolio management, project processing and administration, and knowledge of relevant development sectors, and at least 4 years of supervisory experience.
Demonstrated expertise and knowledge of policies and practices of bilateral donors, multilateral institutions, and other international organizations.
Proven ability to undertake background research and analysis, collect and organize required data and information, apply appropriate computer skills in analyzing and developing the data, and prepare notes, reports and studies.
Proficiency in database management methods, word processing, and other computer software, including strong familiarity with ADB database systems
Strong analytical skills.
Strong oral and written communications skills.
How to Apply
Applicants must submit their applications through online process.
For more information, visit ADB.