You are here: Home / Accounts and Finance / Risk Management Specialist/Senior Risk Management Specialist at ADB, Manila, Philippines
Deadline: 21 September 2022
Asian Development Bank (ADB) is currently seeking applications from eligible applicants for the post of Risk Management Specialist/Senior Risk Management Specialist in Manila, Philippines. The duration of this post is 3 years.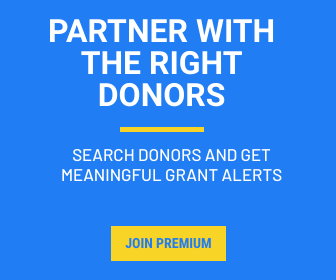 The ADB aims for an Asia and Pacific free from poverty.
Key Jobs Responsibilities
The Risk Management Specialist/Senior Risk Management Specialist will perform the following functions-
Risk Assessment

Reviews, assesses, writes credit opinion, and provides recommendations for key transaction risks, covering, inter alia, sponsor, commercial, industry, reputation and structure risks in proposed financing transactions.
Provides advice and recommendations to origination teams on appropriate risk mitigation measures, deal structuring, risk adjusted pricing, security and other commercial terms, and financial covenants throughout the risk appraisal process.
Works alongside origination teams to develop terms of reference for consultants (where appropriate), identify areas of due diligence and have client meetings / site visits as necessary to participate in the diligence process.
Provides guidance to origination and analyst teams on using the most appropriate rating models and inputs therein and approves the final credit ratings for individual transactions.
Provides credit notes for all types of nonsovereign transactions, including loans and guarantees for financial institutions, in both the concept review and final approval stages.
Develops and updates best practice/lessons learnt for investments/exposure in a structured manner for sharing with/training of origination teams and stays up to date with developments in the sectors and transactions.

Transaction Monitoring

Reviews monitoring reports of nonsovereign debt and guarantee transactions and determines the appropriate frequency of the monitoring report based on the specific risk profile of the transaction and recommending appropriate ratings.
Evaluates and recommends approval for waivers, amendments, and consents related to various proposed changes to loan covenants, and terms and conditions in legal documents, restructuring proposals for performing assets, and all changes to the security package for previously approved transactions.
Recommends risk mitigation measures including those relevant to covenant structures, security arrangements, risk defeasance arrangements for financial institutions' loans or guarantees, as applicable, to reduce the risk profile of transactions, places transactions on the Watch List based on increased risks or adverse trends and recommends transfer of impaired transaction to ORM's Remedial Management Unit.

Others

Assists ORM Management with guidance on internal and external inquiries related to the relevant sector.
Participates in selected due diligence missions.
Provides support for Investment Committee meetings.
Assumes ad hoc project duties and other forms of assignments, as required.
Provides support to other divisions and units in ORM as and when needed for special projects and tasks.
Eligibility Criteria
Applicants must have:
Master's degree, or equivalent in engineering, finance, economics, accounting or other related fields; university degree and at least 5 years specialized experience relevant to the position can be considered.
At least 8 years of relevant experience in an international bank, rating agency, or multilateral/bilateral development organization, in risk management, deal origination or investment appraisal of varied product types with specific focus on financial institutions.
Substantial exposure in dealing with credit risk investment and monitoring issues related to complex debt and guarantee of transactions with financial institutions preferably in Asia and the Pacific region.
Experience in all aspects of credit risk assessments, mitigation, and structuring of debt, direct and indirect equity, or guarantee transactions including technical, financial, market/industry, and regulatory risk analysis.
Detailed understanding of lending and investment practices, banking products, financial modeling, rating methodology, and risk management concepts and methodology.
Working knowledge of regulatory environments in relevant jurisdictions.
Excellent written and verbal communication skills in English.
International experience working in multiple markets, preferably in developing countries.
How to Apply
Applicants must submit their applications through online process.
For more information, visit ADB.