You are here: Home / Education / Humanitarian Mine Action Officer at DRC, Maiduguri, Nigeria
Deadline: 09 August 2022
Danish Refugee Council (DRC) is currently seeking applications from eligible applicants for the post of Humanitarian Mine Action Officer in Maiduguri, Nigeria. The duration of this post is 7 months.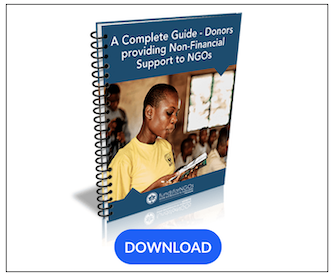 DRC fulfills its mandate by providing direct assistance to conflict-affected populations – refugees, internally displaced people (IDPs) and host communities in the conflict areas of the world.
Key Jobs Responsibilities
The Humanitarian Mine Action Officer will perform the following functions:
Assist the HMA team leader in the identification of areas for NTS processes.
Assist the HMA team leader and the HMA manager in the planning of NTS & EORE tasks when required.
Identify and mobilize targeted communities for NTS tasks base on reported suspected hazardous areas.
Implement NTS & EORE processes in compliance with relevant SOPs and guidelines, including desk research, individual interviews, focus group discussions, key stakeholder's interviews, and reporting
Provide basic risk education to affected communities and recommend more advanced risk education intervention by the Risk Education team whenever needed.
Conduct explosive ordnance risk education activities and sessions as required.
Deliver EORE training alongside other DRC/HDP activities in the communities, ensuring close coordination, collaboration, and programmatic synergies.
Be familiar with and follow all safety SOPs in DRC Nigeria and communicate any change on the security situation to the Team Leader and DRC Safety unit.
Establish and maintain working relations with local authorities and communities.
Carry out all other responsibilities included in the approved NTS and EORE SOPs.
Eligibility Criteria
Applicants must have:
University degree or equivalent in education, social sciences or any other relevant field.
Certificate/Accreditation of participation in a Non-Technical Survey Training by recognized INGO.
Certificate/Accreditation of participation in a EORE (or similar) Training by recognized INGO.
Experience living and working in a cross-cultural, multi-sector team environment especially North East Nigeria
Ability to manage sensitive and confidential information.
Ability to gather information using new technologies and Apps.
Previous experience in conducting interviews and surveys.
At least 3 years of proven previous experience in NTS and EORE.
Fluency in English and Hausa (and/or Kanuri)
Excellent planning and organisational skills.
Excellent communication skills.
Excellent ability to work in a team.
Howto Apply
Applicants must send a cover letter and an updated CV (no longer than four pages) in English through online process.
For more information, visit DRC.