You are here: Home / Health / Gender Based Violence in Emergency Specialist at United Nations Population Fund (UNFPA), Dakar, Senegal
Deadline: 13 August 2022
United Nations Population Fund (UNFPA) is currently seeking applications from the eligible applicants for the post of Gender Based Violence in Emergency Specialist in New York, United States. The duration of this post is 1 year.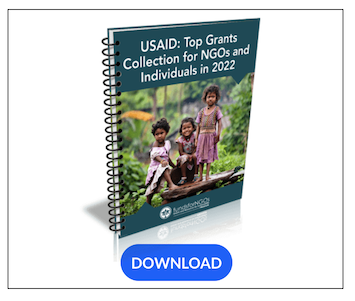 UNFPA is the lead UN agency for delivering a world where every pregnancy is wanted, every childbirth is safe and every young person's potential is fulfilled.
Key Job Responsibilities
The Gender Based Violence in Emergency Specialist will perform the following functions-
Technical Leadership and Strategic Planning:

Lead the technical support in developing and implementing regional, multi-sector GBViE prevention and response programmes including referral and reporting mechanisms, information sharing, coordination, and monitoring/evaluation;
Ensure quality assurance of country rapid needs assessments for the protection of women and girl's vis-a-vis GBV in emergencies and other areas identified as potential settings for risk of violence;
Work with countries and partners to develop and/or revise training materials to identify GBViE capacity gaps and develop guidelines and training resources according to local contexts and international standards;

Capacity Development

Facilitate capacity strengthening on GBViE including through the development and continual strengthening of regional network(s) of GBV Coordinators and the implementation of a regional community of practices;
Proactively engage with all relevant stakeholders at regional level for the inclusion of GBViE in inter-agency initiatives;
Represent the regional GBV team in the Regional Protection Sector, Inter-Sector Working Group and gender related meetings. Engage in particular on gender and PSEA mechanisms ensuring gap stopping measures upon needs by the Humanitarian Regional Team;
Liaise with the main GBV actors present in WCARO to strengthen regional multi- sector GBV coordination groups at all levels and engage meaningful participation of GBV actors in support to GBV six core coordination functions;

Advocacy, strategic partnerships and resource mobilization

Provide technical support to the development of relevant advocacy and policy documents to strengthen regional action and partnerships that can address GBViE in the context of broader gender inequality issues;
Develop advocacy strategies, resources and materials that effectively reflect the GBViE needs and gaps in the humanitarian context of WCA region in ways that appeal to key audiences;
Establish and strengthen strategic partnership with key stakeholders including civil society groups and institutional partners (e.g. UN sister agencies) at regional and CO levels;
Prepare monthly/quarterly/biannual highlights on the GBViE in the region;
Contribute to advocacy outreach to donors in line with broader efforts to mobilise resources for GBViE and other GBV activities at regional and national levels;
Eligibility Criteria
Applicants must have:
Advanced University Degree in gender studies, social anthropology, law and women's rights, social sciences, cultural sciences, public health, demography, international relations, international law, socio economics, or other related field;
Minimum 7 year's of relevant overall work experience in the field of humanitarian response, GBV in Emergencies (GBViE), gender and protection, at regional and field levels, with progressively increased management responsibilities required;
Must have at least 5 years of work experience in leadership and coordination of GBV within the IASC humanitarian cluster system and / or complex aid coordination in politically sensitive settings with proven track record in coordination of high-level diplomatic relationships.
Previous experience as GBV Coordinator is preferable, experience as PSEA Coordinator or in gender and protection related coordination roles are an asset;
Awareness and demonstrable knowledge of how GBV manifests in humanitarian settings and ability to describe context-specific prevention and response actions;
Proven record of accomplishment in (i) effective resource mobilisation in the field of GBV, (ii) project management, (iii) donor relations, and (iv) funding negotiations;
Demonstrated skills in interacting with senior management including Humanitarian; Coordinators, Regional Directors and UN Agency Representatives;
In-depth expertise of the (i) GBV Guiding Principles, (ii) application of a gender "lens" to humanitarian programming, (iii) survivor-centred approach, (iv) human-rights based approach, and (v) gender-equality;
Experience in effective global advocacy for GBV prevention and response, including high-level events with multiple co-hosts from governments, UN, NGOs and donor community is an asset;
Ability to effectively manage and lead inter-agency processes and inclusive consultations;
Proficiency in the latest office software applications;
Fluency in English is required and French is desirable to enable effective communication with English speaking and French speaking country coordination groups and local organisations (West and Central Africa region).
How to Apply
Applicants must submit their applications through online process.
For more information, visit UNFPA.