You are here: Home / Agriculture, Food and Nutrition / Economist (Climate Change and Agriculture) at Food and Agriculture Organization (FAO), Rome, Italy
Deadline: 01 September 2022
Food and Agriculture Organization (FAO) is currently seeking applications from the eligible applicants for the post of Economist (Climate Change and Agriculture) in Rome, Italy. The duration of this post is 2 years.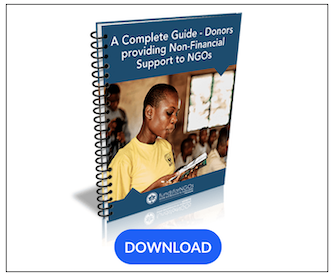 Food and Agriculture Organization (FAO) is a specialized agency of the United Nations that leads international efforts to defeat hunger.
Key Job Responsibilities
The Economist (Climate Change and Agriculture) will perform the following functions-
Plan and lead components of multi-disciplinary teams and short-term work groups, leads and/or participates in Divisional teams, participates in Organization-wide committees, project teams and working groups and provides specialized expertise on international technical networks and/or technical policy and standard setting bodies.
Develop technical, statistical, analytical, monitoring and reporting frameworks and related tools, methodologies, systems and databases, etc. to support the planning, implementation/delivery and monitoring of the programmes of work, products, projects and services.
Design and conduct research, data collection, validation, analysis and/or reporting activities to support the development of technical standards, international instruments, innovative tools and methodologies, flagship publications/technical reports and/or policy proposals as well as the provision of technical specialist and/or policy advice and expertise.
Respond to requests and provides technical/policy advice, assistance and solutions to Regional, Subregional and Country Offices as well as technical backstopping to field projects.
Promote international cooperation and collaboration, advocates best practices and increased policy dialogue and provides technical expertise at international meetings and conferences.
Collaborate in capacity development activities involving knowledge sharing, the organization of training workshops, seminars and meetings as well as in the development of related materials, on-line tools and information kits.
Participate in resource mobilization activities in accordance with the Corporate Strategy and Divisional plans.
Eligibility Criteria
Applicants must have:
Advanced university degree in economics, agricultural economics, environmental economics or a related field.
7 years of relevant experience in economic and quantitative analysis of food and agricultural issues, natural resources use, climate change and policy analysis.
Work experience in more than one location or area of work, particularly in field positions.
Extent and relevance of experience in economic and policy analysis of sustainability and climate change issues related to food and agriculture at a national or global scale.
Extent and relevance of experience in conducting quantitative economic analysis, economic modeling and applying econometric techniques in the field of climate change, agriculture and sustainable agrifood systems.
Familiarity with impact evaluation techniques is considered a strong asset.
Extent and relevance of experience in "translating" complex results from quantitative analysis into user-friendly communication documents for policy makers.
Working knowledge (proficient – level C) of English and limited knowledge (intermediate – level B) of another official FAO language (Arabic, Chinese, French, Russian or Spanish).
How to Apply
Applicants must submit applications through online process.
For more information, visit FAO.