You are here: Home / Denmark / Communications Senior Officer at UNOPS, Copenhagen, Denmark
Deadline: 14 August 2022
The United Nations Office for Project Services (UNOPS) is currently seeking applications from the eligible applicants for the post of Communications Senior Officer in Copenhagen, Denmark.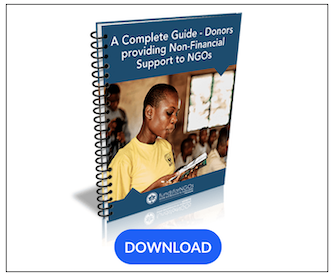 UNOPS mission is to serve people in need by expanding the ability of the United Nations, governments and other partners to manage projects, infrastructure, and procurement in a sustainable and efficient manner.
Key Job Responsibilities
The Communications Senior Officer will the following functions:
Strategic communication

Develop and maintain the IPS communication strategy based on annual needs.
Develop and track progress of the annual IPS Communication workplan.
Develop targeted communication strategy and roll out plan for specific IPS products as defined in the annual IPS Communication workplan. Coordinate with the relevant stakeholders as applicable.
Support the alignment of the IPS knowledge products with the organisation's communication strategy/angle.
Identify areas for improvement of IPS internal communications processes to enhance workflow.

Technical expertise

Act as main focal point for IPS internal communications, within IPS but also liaising with the Communications (CG) and Partnerships (PLG) Groups on a regular basis to coordinate the communications activities for both internal and external products, and to keep abreast of UNOPS communication standards and practice..
Provide expert support or coordinate support to be provided by communication-focused retainers for all IPS knowledge products and communication activities, including, but not limited to, drafting of content (inc. COP posts, speech, presentations, Data Studio dashboard layouts and other communications products), translation of content, copy/editing of content, production of videos, infographics and other graphic elements, design of fact sheets and posters, etc. Ensure compliance of IPS knowledge products and publications with UNOPS communication standards.
Provide technical support to communication-related procurement exercises, including but not limited to Call-Off Orders or tenders for translation, printing, publishing, etc.
Create and maintain IPS Intranet sites and pages, including but not limited to the text, videos and photos specific to the group, based on the technical inputs from the team. Review and update the content on a quarterly basis.

Reporting & Tools

Develop tools and dashboards in Google Suite enabling reporting and data analysis on IPS communication activities.
Identify areas for improvement of IPMG internal communications processes to enhance workflow.
Knowledge building and knowledge sharing
Organize, facilitate and/or deliver training and learning initiatives, guidance, SOPs and templates for personnel on areas of expertise
Provide sound contributions to knowledge networks and communities of practice by synthesizing lessons learnt and disseminating best practices in his/her area of work
Collect feedback, ideas, lessons learned and internal knowledge about innovative or efficient processes and best practices and put to use productively
Eligibility Criteria
Applicants must have:
Master's or equivalent in Communication, Journalism, Graphics Design or other relevant discipline is required
A first-level University degree or Bachelor's or equivalent in a related field of study with 2 additional years of relevant work experience may be accepted in lieu of Master's Degree requirement
A technical/professional diploma, in relevant discipline, in combination of 2 years of experience may be accepted in lieu of a first-level University degree.
2 years of experience in a communications focused role (in combination with a Bachelor's degree) is required; 4 years of experience in a communication focused role (in combination with a technical/professional diploma) is required.
Experience working with content management systems, such as metadata management, site architecture and Google Analytics is required
Experience/knowledge of Google Suite is required
Experience with Adobe Creative Cloud applications, in particular Adobe InDesign, is required
Experience with applying best practices for data management (metadata, content hierarchy, document libraries), workflows, import/export of data etc. is highly desired
Experience with online communications and social media is an asset
Experience with UN/UNOPS is an asset

Fluency in English is required, with excellent English writing skills and copy editing
Fluency in Spanish and/or French is highly desirable
How to Apply
Applicants must submit their applications through online process.
For more information, visit UNOPS.