You are here: Home / Accounts and Finance / Associate Results Management Officer at ADB, Manila, Phillipnies
Deadline: 16 September 2022
Asian Development Bank (ADB) is currently seeking applications from eligible applicants for the post of Associate Results Management Officer in Manila, Phillipnies. The duration of this post is 3 years.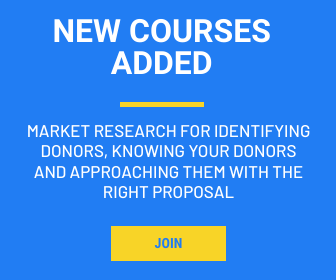 The ADB aims for an Asia and Pacific free from poverty.
Key Jobs Responsibilities
The Associate Results Management Officer will perform the following functions-
Technical Support and Guidance

Contributes to reviewing results frameworks at all levels, including corporate, county partnership strategies (CPS), sector and thematic operational plans, and project design and monitoring frameworks (DMFs).
Provides feedback to operational teams on results frameworks through individual meetings, group meetings, workshops, or other suitable forums.
Supports focal point networks such as the MfDR and DMF focal points, and coordinates working groups and departmental focal point meetings.
Advises staff on results framework related policies, guidelines, e-Operations modules, project administration instructions (PAIs), and business processes.

Research and Analysis

Collects information and conducts analysis for the annual Development Effectiveness Review reports and related reports.
Collates information and reviews background literature for the preparation of SPRA publications, including operations research.
Assists in preparing papers and presentations on selected MfDR themes.
Assists in the maintenance and improvement of ADB's corporate results management system including its results framework, DEfRs, and other MfDR tools.
Provide inputs to Annual Report, Annual Sustainability Report, Annual Evaluation Report, Annual
Portfolio Performance Report, Asian Development Fund Report, and any related reports as needed.

Other Tasks

Participates in the processing and administration of technical assistance projects (including selection and engagement of consultants) for which SPRA is responsible.
Prepares meeting minutes, briefing papers, reports, and background materials for the Department and Management as required.
Serves as focal point in areas involving procurement, approvals, and commitment statistics and as such provides inputs to the SovOps development, and other IT-related projects.
Performs other SPRA tasks as needed.
Eligibility Criteria
Applicants must have:
Bachelor's degree in International Development Studies, Economics, Financial Management, Public/Business Administration, Management Sciences, or related fields; preferably with advanced training.
At least 6 years of relevant professional experience.
Excellent written and verbal communication skills in English.
Knowledge of results-based management approaches.
Strong analytical skills.
Knowledge of ADB's operational business processes and procedures.
Knowledge of procedures for consultants' recruitment and technical assistance processing and administration.
Familiarity with ADB's management information systems.
Possesses initiative and able to think and work independently.
Able to liaise and work effectively with staff within the department and throughout ADB.
How to Apply
Applicants must submit their applications through online process.
For more information, visit ADB.